Wow!! This really is an amazing time to replace your heating and cooling system! Great financing, great rebates, free footballs…but who wants to install a new heating, ventilation and air conditioning (HVAC) system during the holiday season? Here are a few reasons you may want to have a new system installed before the end of the year:
We have great rebates, amazing financing and free footballs!
Replace Your Inefficient Heating and Cooling System and Get 0% APR for up to 60 Months or get up to $1,350 in Rebates!*
Or, get a premium autographed Washington Redskins football signed by Brian Mitchell**
Or, go ductless and get $500 off a ductless mini-split!!***
As they say...timing is everything! We understand that replacing your heating and cooling system during the busy holiday season is the last thing you want to do. If you do replace your home's heating system during this time, it's likely because your heating system is completely broke down, stopped working and you have no heat. However, we put the offer out there not to sell you on a new system but simply to help keep our employees all working during the holidays. Yes, as you can imagine, the holidays are typically a slow time for installing new heating and cooling systems and it's the HVAC installers who are most affected during this time–their primary job is installing and replacing heating and cooling systems.
So, what's the offer, and for what other reason should I replace my heating system now? In addition to keeping our installers working during the holidays, all of these offers expire on December 31, 2015.
No worries, no mess, we promise…if you do decide to replace your home's heating and cooling system now, we promise to be great guests. We will keep your home clean, be mindful of your time and get the job done in time for the arrival of your company and your holiday celebrating!!
You'll win, and if you refer a friend who replaces their system, they will win too!
Everyone will score an amazing deal on a new quality HVAC system
You will get a properly sized HVAC system for your home–that's another reason why our trained home comfort advisors go to your home
Get a proper installation by our professionally trained HVAC installers–which according to Energy.gov a proper HVAC installation is an important factor for operating at peak efficiency
Service after the sale
You will lower your utility bills too with the improved efficiency you'll get from your new system!
Free lunch– when you make a referral and they purchase a system, we will treat you to lunch!
So, why not celebrate the end of 2015 with us and call today to request your no-obligation in home consultation. You will have another reason to celebrate 2016 with a new reliable heating system and lower energy bills!!!
M.E. Flow has been serving the Northern VA area since 1951 and is one of the oldest and most respected companies in the area. We stand behind our work with unmatched guarantees —-our name and reputation says it all! Go with "The Flow!" Call us today at 703-250-Flow!! (571) 350-3183.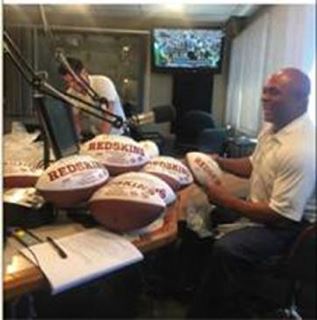 During your in home consultation your home comfort advisor will go over all rebates, financing offers, and the free autograph football promotions.
**On select HVAC systems by Rheem
The post Now is a Great Time to Replace Your Heating System! appeared first on M.E. Flow.